SHERWIN WILLIAMS COLOURSCAPE KNOCKOUT HEATS UP WITH 4 GAMES THIS SATURDAY, SEPT 27TH!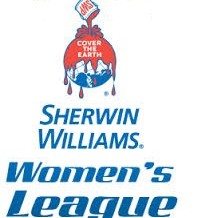 Second round action in the Sherwin Williams Colourscape Knockout kicks off this Saturday, September 27, 2014 with four matches.
Portmore Strikers are down to host Harbour View FC at Racing Oval while Waterhouse FC face new comers Ranger FC at Waterhouse Stadium.
Los Perfectos FC will entertain Trelawney Women FC at Elleston Wakeland Center and midseason champions Barbican will travel to Collie Smith Drive where they face Boys Town FC.
All games start at 3 PM sharp!!