Summer stylings: Getting ready for your summer paint project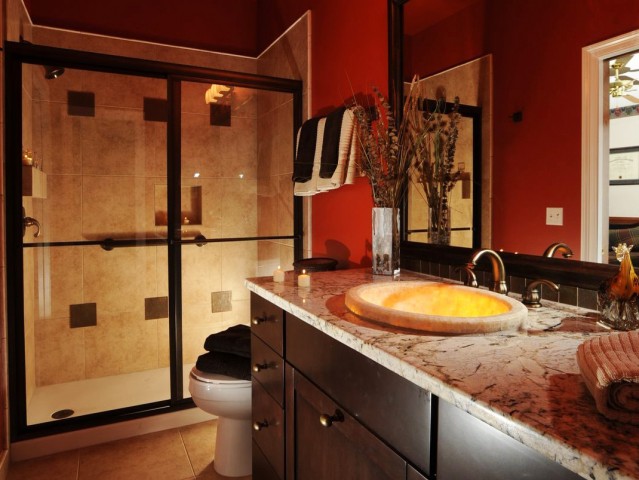 Thinking about sprucing up your home for the summer? Painting and the preparation for painting can be a time-consuming and tedious task, but no worries. We've come up with a few summer painting ideas and tips for the summer to energize and add some character to your home.
Choosing the right colour – Go bold and bright this summer with colours that are vibrant and will be sure to wow your house guests. Vibrant colours are the trend this summer so try out the reds, greens and yellows. If you're not one to make a bold move by using bright paint colours, then another trend that you can definitely rock this summer is the use of pastels and neutral colours such as grey and brown. This way, you can always have a pop of colour in the room with your decor accessories. Try our Colour Visualiser tool to help you choose the right colours.
Whether you're thinking of painting outside or inside the home, the right paint colour should coincide with the room and the room style that you plan to paint. Decide on what rooms you want to paint and move from there. Many homeowners often neglect rooms such as their bathrooms or their kitchens when they take on a paint project. This summer, why not take a step outside of your comfort zone and try something different with your bathroom. You will be the envy of all your friends.
Here's a fun idea, just for the children. The kids will be on summer vacation and will more than likely be home more often. Why not make it more fun for them by dedicating an area (a wall) of your home as their arts and craft section. You can utilize our Sherwin-Williams Dry Erase Clear Gloss Coating. Put this clear coating over any wall and instantly transform it into writing and drawing area for kids. Kids can use any erasable marker to write or draw on walls as often as they like as markings can be removed using a dry cotton cloth or dry eraser. No mess guaranteed.
Alongside choosing the right rooms and the right colours, you should be mindful of these quick tips to ensure that your paint job comes out perfectly.
Avoid rushing to put on a second coat of paint. Double the dry time in hot humid weather before second coat application.
Hydrate and rehydrate. Drink lots of water because you will sweat a lot. Also, don't attempt a major paint project if your health is not up to par.
Allow sufficient time for the coating to dry (approximately 1.5- 2 hours) before sunset. This helps to eliminate "dew striking" a new film and creating an uneven sheen.
Be mindful of maintenance of your home when thinking of your summer paint ideas. If you plan on using bright colours, bear in mind that this means your walls will attract dirt marks easier than other colours.
Be sure to prepare all surfaces to be painted beforehand, gather the right tools to be used and everything should turn out perfectly.
Happy Painting!