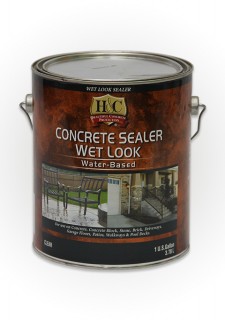 H&C Wet Look Sealer
H&C© Wet Look Sealer is a premium quality 100% clear acrylic sealer that will enhance and protect previously coated, bare concrete and other masonry surfaces.
This single component, solvent free, VOC compliant sealer can be used for both interior and exterior applications. H&C© Wet Look Sealer will apply milky white to ensure complete coverage, but dries to a clear transparent finish.
H&C© Wet Look Sealer is ideal for use as a topcoat for stained or painted surfaces of patios, lanais, driveways, walkways, pool decks, brick and stucco.