Mix it & Match It!
November 8, 2016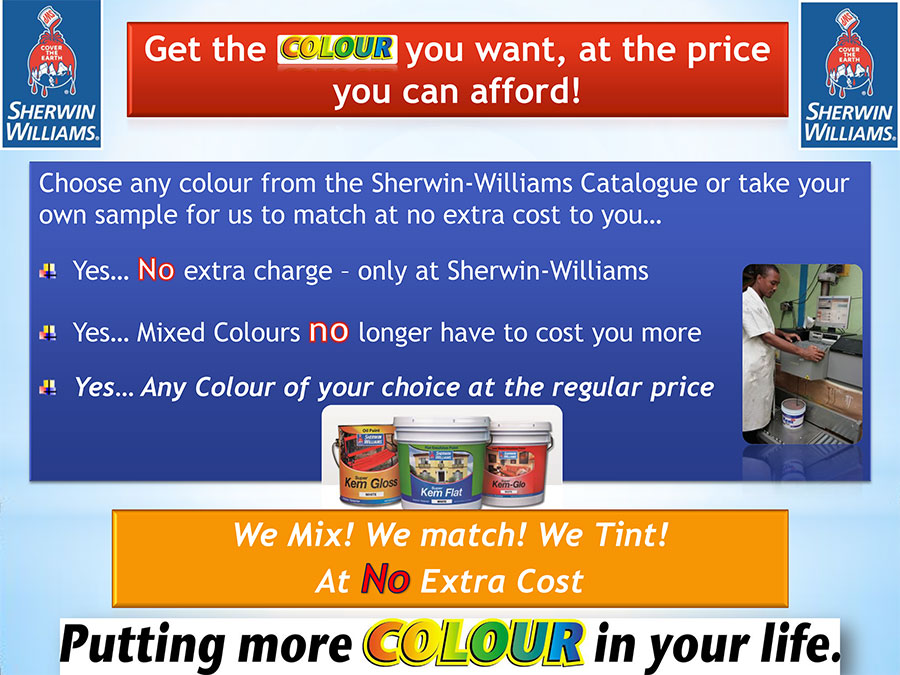 Get the colour you want for Christmas. We mix, we match, we tint, at NO extra cost to you!
* Offer available in Jamaica only
Christmas Sale Extravaganza!
November 8, 2016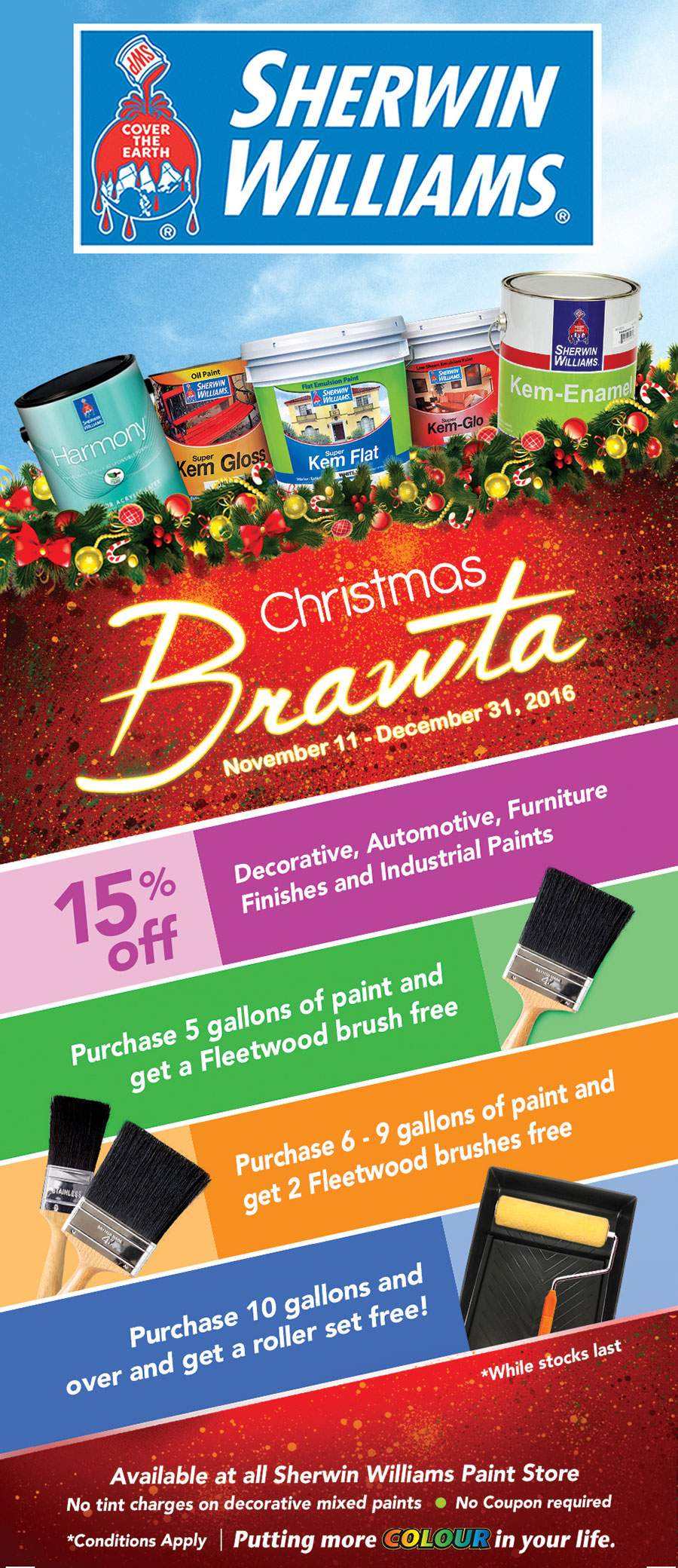 15% of all paint lines and paint related products! Free gifts with your purchases. *Conditions Apply.
* Offer available in Jamaica only
Sale Sale Sale!
May 5, 2016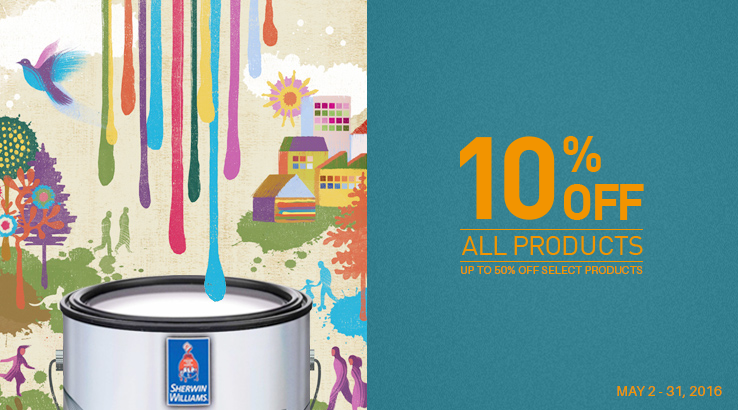 10% off all products and up to 50% off select products. Offer ends May 31, 2016.
Labour Day Sale 2016
May 5, 2016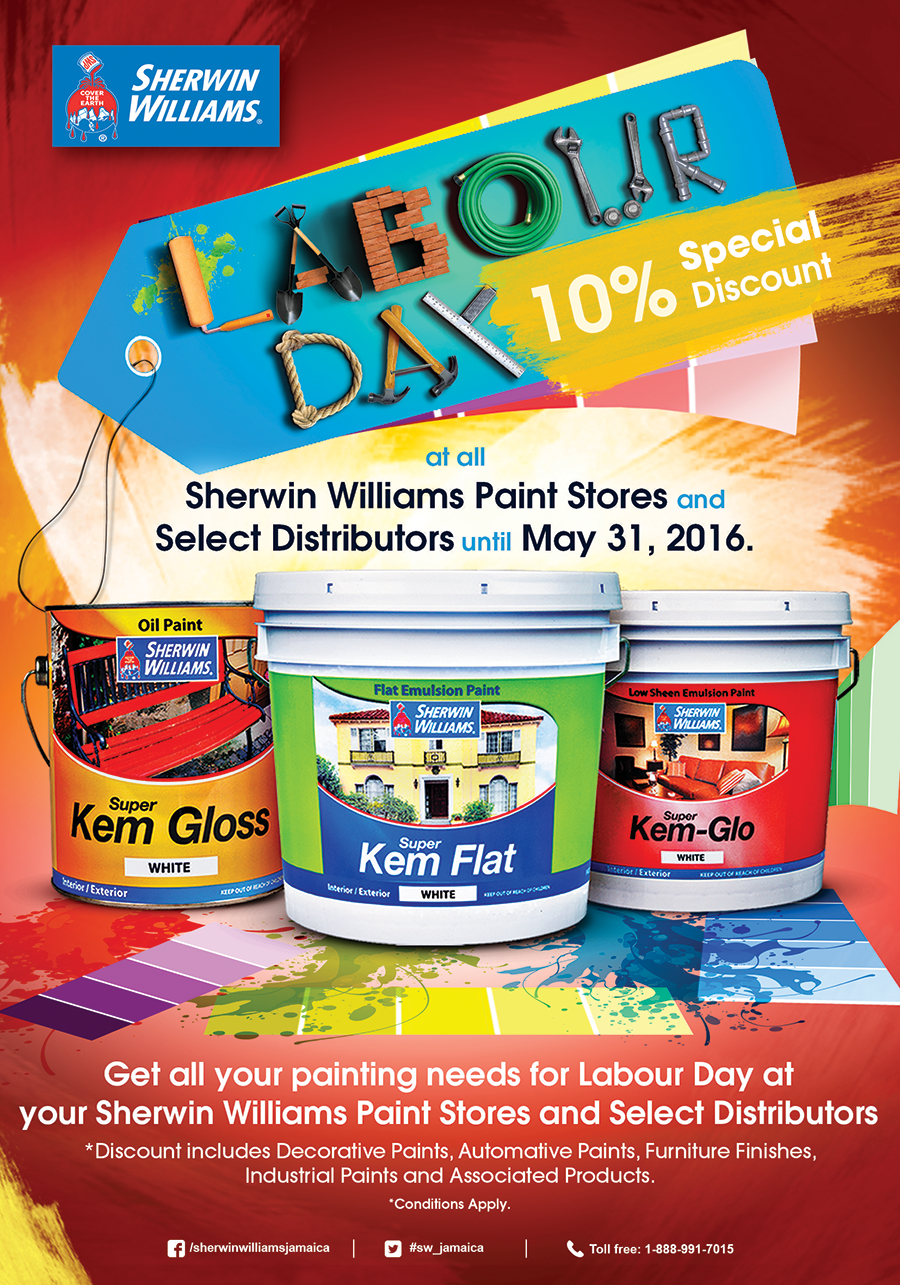 Enjoy 10% Labour Day discounts at all Sherwin Williams paint stores and select distributors until May 31, 2016.
Room Color and How it Affects Your Mood
November 11, 2014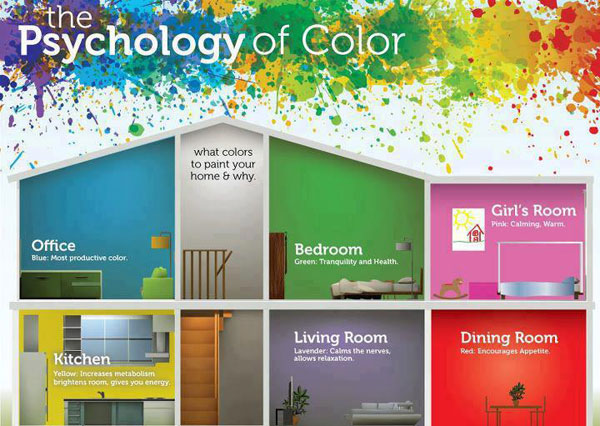 The colors of the rooms within your home need to bring out your personality. While most of us may not spend a lot of time thinking about room color, it affects every day of our lives. Room color can influence our mood and our thoughts. Colors affects people in many ways, depending upon one's age, gender, ethnic background or local climate. Certain colors or groups of colors tend to get a similar reaction from most people – the overall difference being in the shade or tones used. So when it comes to decorating, it is important to choose wisely. Read More
EXTERIOR PAINTING PREPARATION
October 17, 2014

Painting the exterior of a house can be a demanding job. But you can save yourself a lot of work by preparing properly for the project.
First, decide how much of the exterior will be painted. Only the shutters or trim may need to be painted rather than the entire house. Next, determine the colors and the types of paint you want to use. Many companies now provide recommended color combinations with their sample books to show you what colors look good together. Read More