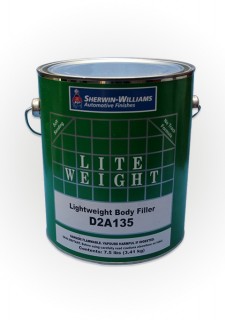 Sherwin-Williams Body Filler
This product is formulated to be used to repair metal surface imperfections prior to the application of primers, sealers and topcoats.
Characteristics
Mixing / Application
Knead cream hardener thoroughly and mix body filler thoroughly. On a clean surface of glass/metal, mix in the ratio of a 9 cm ribbon of hardener with Body Filler—the size of a golf ball—until a uniform colour is achieved. Apply mixture to damaged area.