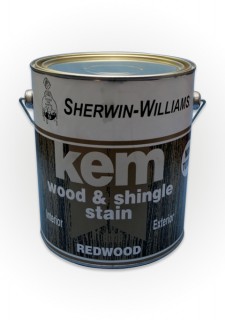 Kem Wood and Shingle Stain
This product forms a semi-transparent finish, which protects and beautifies new or previously stained and varnished wood. It is recommended for use on unfinished wood, fence, furniture, floors, railings, decks, and previously stained wood.
Characteristics
Low sheen
Dry to touch in 3 hrs.
Recoat in 24 hrs.
Spread rate: Rough or porous wood 100-200 sq. ft. per gal. Smooth wood 350 sq. ft. per gal.
Available in six packaged colours and one tint base.