Careers
Culture
We are committed to providing our people with a pleasant, safe and exciting work environment that includes opportunities to learn and grow. It's part of our culture – and part of our history.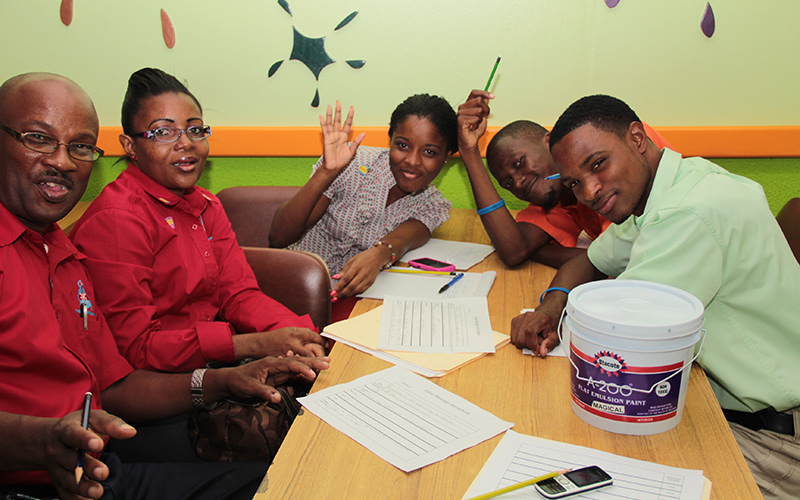 When you join Sherwin-Williams, you'll be part of company that has a strong commitment to its employees, customers, communities and stakeholders. From our professional work environment to our excellent benefits from ongoing training, we take care of the people who make us strong.
Sherwin-Williams is an organization which offers challenges that come in the form of accountability and responsibility. We provide the opportunities for you to grow personally and professionally. We recognize and reward outstanding performance.
We work closely with the HEART Trust programme, a statutory agency of the Ministry of Education and Youth in Jamaica. We employ several Trainees from the programme, placing them in the various departments for training and development.
SW operates a Training Centre which offers a variety of training modules to employees and external customers. Many students from local schools are also trained at this facility.
SWJ provides employment opportunities to some two hundred Jamaicans in various areas such as:
Accounting & Finance
Auditing, Credit Control
Information Technology
Clerical/Non Clerical
Customer Service
Paint Manufacturing
Sales/Marketing
Administration
Warehousing/Distribution
Customs
Purchasing
Research/Product Development
Technical/Quality Control
Paint/Colour Mixing
Store Operations
Ancillary
Maintenance
Safety & Security
Current Openings
There are no positions open currently. You may however, send us a copy of your resume which we will keep on file.